Blog
Local Businesses, Cutting-Edge Partners
July 24, 2023
We're thrilled to spotlight the many businesses that help our partner campuses create engaging store experiences. Take a look as some of the recent businesses and brands changing the game to deliver something for every customer at stores across the country.
PRO STANDARD is the first minority owned licensee of all three major sports leagues in North America, PRO strives to empower our partners who share our values.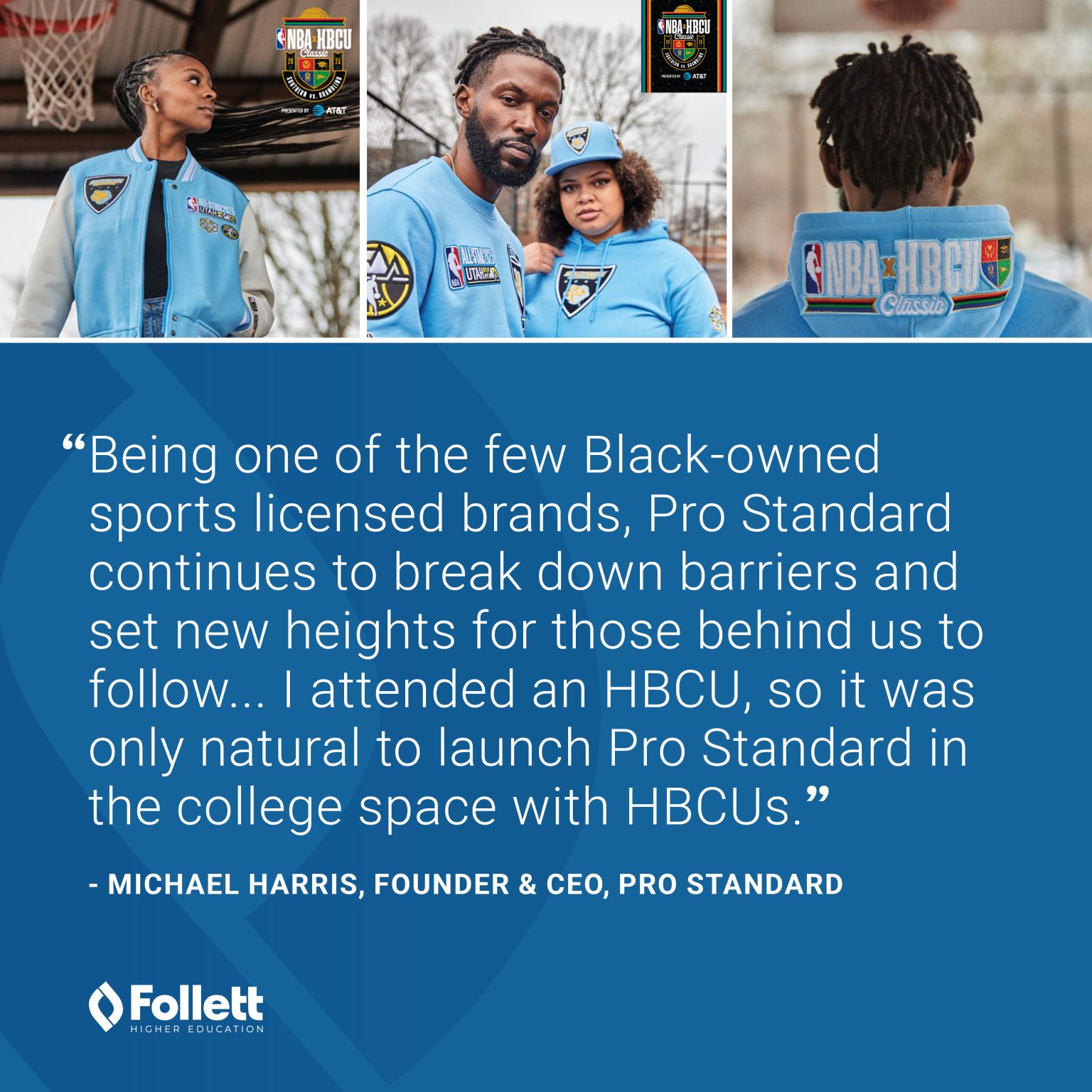 SPIKE'S JOINT: The brainchild of legendary filmmaker Spike Lee, Spike's Joint brings pop culture infused fashion and memorabilia to 16 campus stores.

"Bold, outspoken, fearless, and innovative have always been the ethos of Spike's Joint and 40 Acres and a Mule Filmworks and today's collection continues to reinforce those beliefs."

Pins, keychains, and clothing bearing iconic images from his films, and the deeply personal missions that drive his life's work, are now available.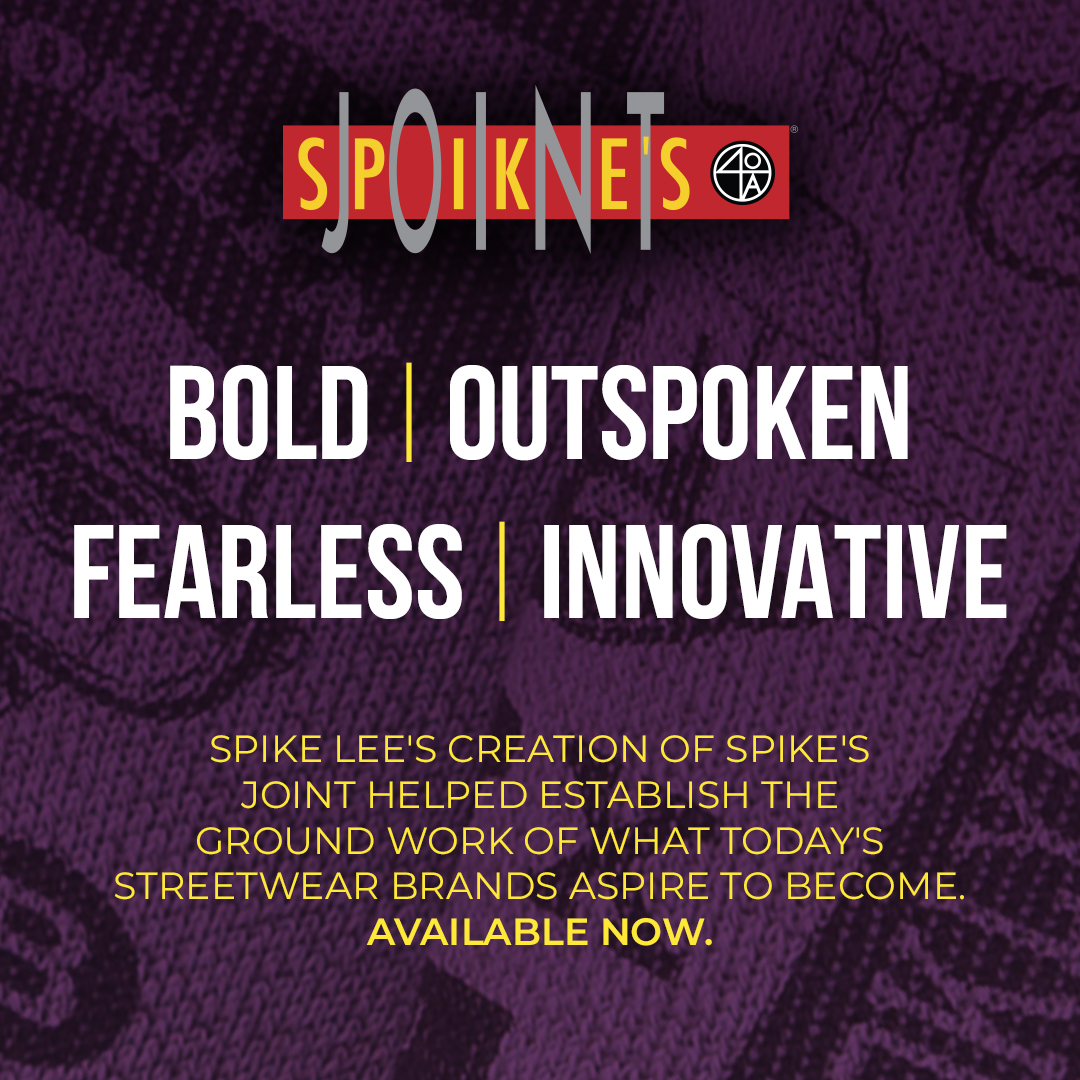 SACRED HEART COLLECTIONS: HBCUs are the place where you can be uniquely you yet fit right in. Sacred Heart Collections was created to be an ode to that powerful experience. "I come from a rich legacy of HBCU graduates. I grew up attending HBCU football games, so to have the opportunity to uplift some of those same institutions is full circle for me. Sacred Heart Collections is more than a passion, it is my small contribution to pay homage to the many Black leaders that came before me."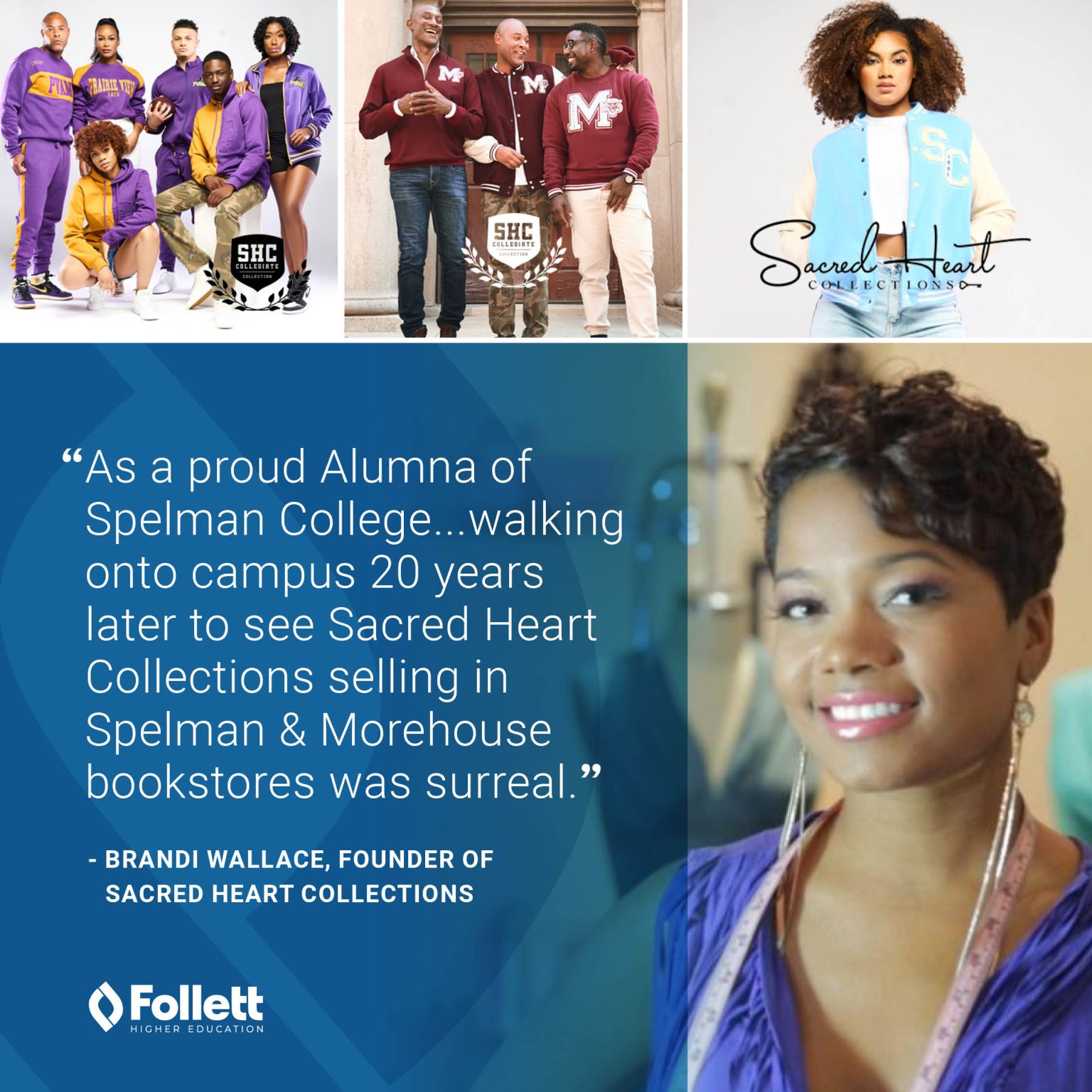 FLARE BRACELETS: Now in over eight hundred online Follett stores, Flare bracelets are designed to keep the wearer safe.

A winner of Fast Company's Innovation by Design Award and listed in Time Magazine as one of the Best Inventions of 2020, Flare "is a Bluetooth-compatible bracelet that enables you to quickly and discreetly send out an SOS without reaching for your phone."

From co-founders Sara Dickhaus de Zárraga and Quinn Fitzgerald on Flare's website: "We created Flare smart safety bracelets and app based on our own experiences, so you can have peace of mind and feel safe without making compromises."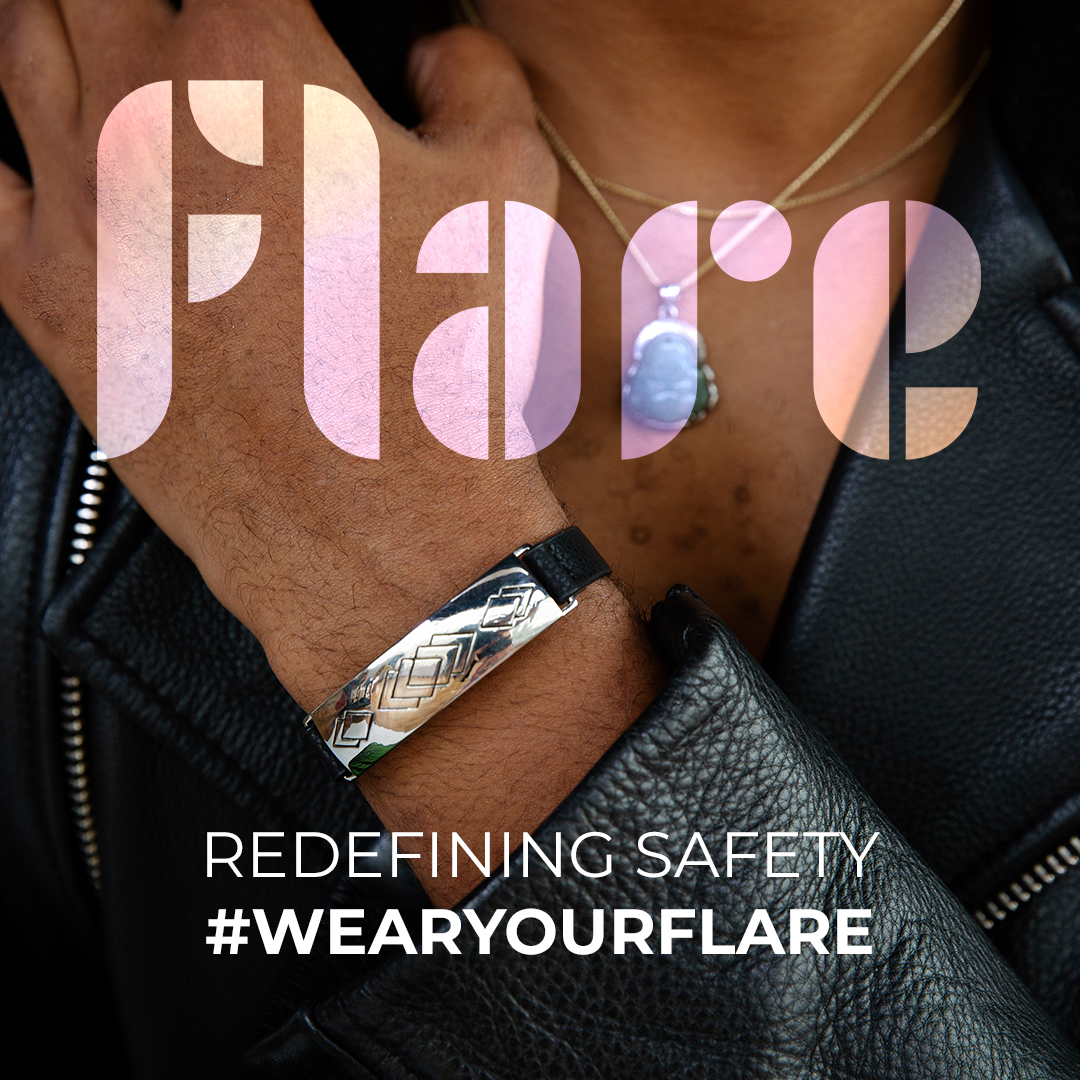 TONES OF MELANIN: .We're thrilled to celebrate the success of Tones of Melanin, a game-changing brand in the collegiate apparel industry. Tones of Melanin speaks to the HBCU culture's pulse through philanthropic endeavors, one-of-a-kind designs, and long-lasting quality. Under the dynamic leadership of founder Ashley Jones, the brand recently clinched a significant investment deal on 'Shark Tank'.

Tones of Melanin's authentic and fashion-forward athleisure line not only adds fresh style and variety to our shelves, but also resonates deeply with the students and community we serve, amplifying the spirit and pride of HBCUs.

Congratulations to the Tones of Melanin team on this well-deserved milestone! At Follett, we're proud to be part of their journey and eagerly anticipate their continued growth and impact.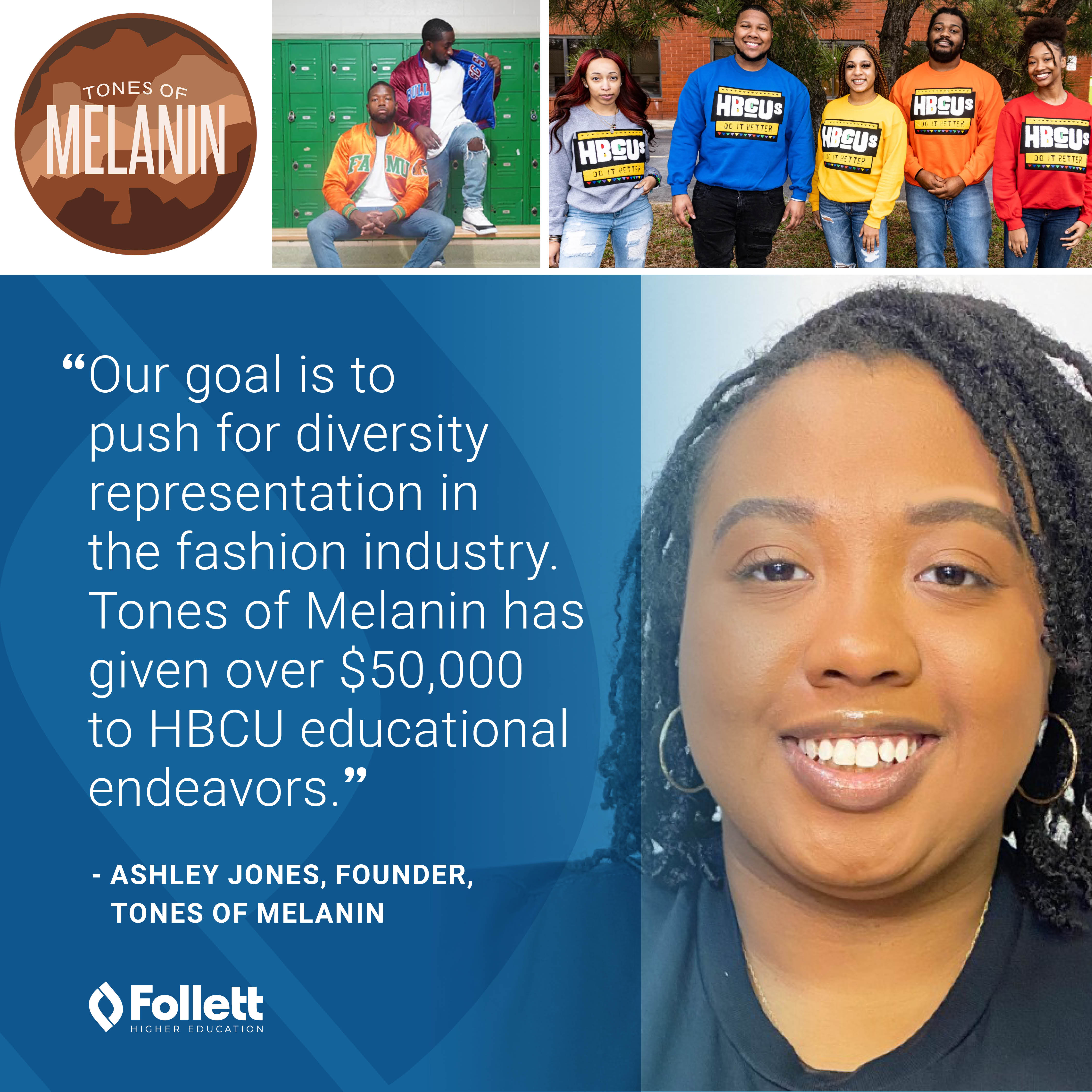 Hype and Vice is a brand that transforms college apparel into trendy, fashion-forward styles perfect for tailgates, game days, or lounging in your dorm.

"At Hype and Vice, we started with the goal of revolutionizing a male-dominated industry. Being from Mexico, we wanted to create a brand that gave women students a sense of belonging, with trendy and fashion-forward styles that they actually want to wear. We're grateful to Follett for supporting minority women-owned businesses like ours. It's been a great opportunity to work with them, and we look forward to growing together." -Cecilia Gonzalez and Kimberly Robles

Hype and Vice is dedicated to empowering women students by offering cool, stylish apparel that reflects their unique identities.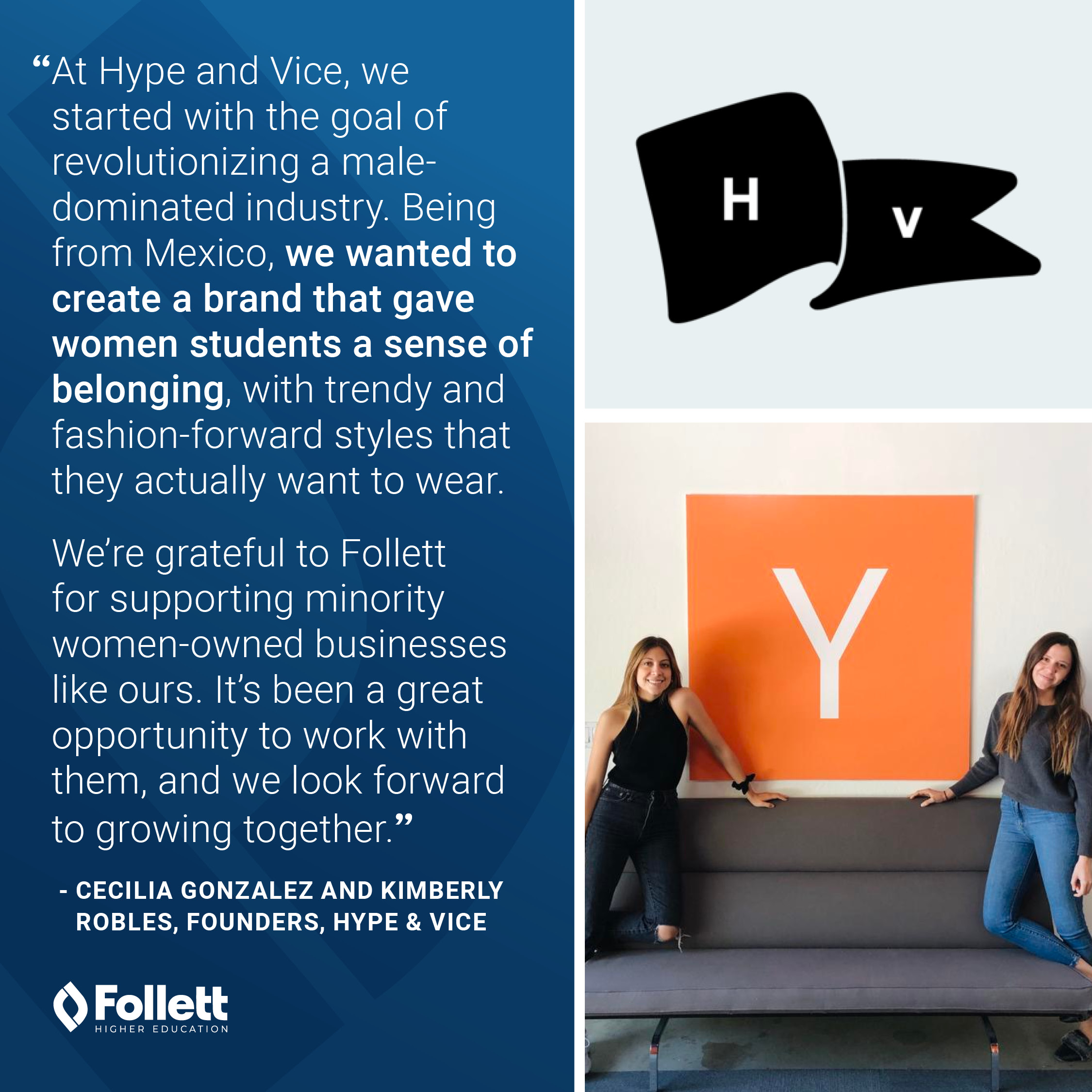 KYLE CAVAN JEWELRY, a jewelry company with pieces inspired by vintage coins and iconic college traditions.

"Kyle Cavan has always been inspired by our generation of female entrepreneurs, as well as the graduating classes of women who keep breaking glass ceilings with their incredible passion. That is why, as a woman-owned jewelry company, we have made it our mission to help build up this next generation of women. We hope our college jewelry collections reflect our passion and serve as a reminder of what it means to belong to something extraordinary." –Kyle Garcia

Kyle Cavan Jewelry is committed to building up the next generation of women. Through their scholarship program, they support women's education and leadership opportunities. Thank you to Kyle Cavan, for your partnership!