Blog
Highlights from Transformative Day-One Access Programs at Four-Year Universities
May 04, 2023
A Spring 2023 Conference Session "Round-Up"
It's been a busy spring for many of our campus partners (and not just because we're entering graduation season!). Over the last few jam-packed weeks, we've had the pleasure of hearing from game-changing Day-One Access advocates at speaking engagements across the country—whether at one of the scores of higher education conferences we attend in person, or during discussion-based webinars.
If you didn't catch these sessions in real-time, don't worry—we've rounded up a summary of each presentation or event to share the highlights.
---

Florida Atlantic University

Presented at SACUBO Annual Meeting 2023 (Southern Association of College and University Business Officers)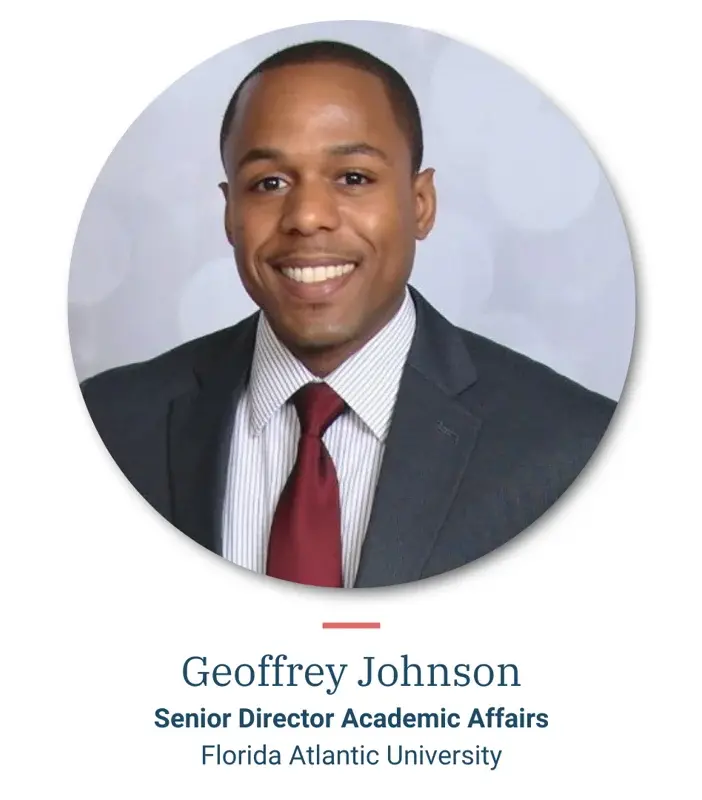 Florida Atlantic University (FAU) launched an Inclusive Access program in Spring 2020 to improve textbook affordability and increase the ease and convenience of course material access. The initial pilot—across five sections—has expanded to over 800 sections, with nearly 8,000 students gaining instant access to the materials they needed in 2022-2023 alone.
The 100% digital program averages $36 for required materials per course, ensuring that students save up to 60% compared to the retail price of new textbooks. Since the launch of this program about 25,000 students have participated and have collectively saved over $1 million.
Geoffrey Johnson and the FAU team went the extra mile by setting up textbook adoption information via dashboards to better measure success and improve visibility of the program's impact across departments. A sample dashboard is included below.
---

University of Houston

Presented at NACAS South (National Association of College Auxiliary Services)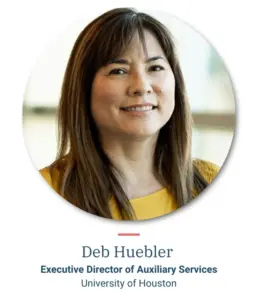 The University of Houston (UH) launched the Cougar Textbook Access Program (CTAP), an Inclusive Access pilot program, in Spring 2022. 
The pilot continued for the 2022 calendar year and saw outstanding results – both in participation and in survey feedback – which led to CTAP being approved to become a permanent part of the University's offerings.
Through Spring 2023, over 52,000 students – a 98% participation rate – received instant access to required course materials before day one of class, with a combined savings of almost $3 million, compared to the cost of new materials.  
We've included a few highlights from the University of Houston's faculty and student survey, used to assess the program's effectiveness and reception. The team was thrilled to see the positive feedback.
As part of her presentation, Deb Huebler identified 5 ways the Inclusive Access program, CTAP, transformed course material delivery on campus:
Transparency: All students pay the same price regardless of major or course load
Convenience: No shopping around. The students receive required materials selected by faculty.
Affordability: One low, predictable flat rate per semester, added directly to the student bill. Eligible financial aid can be used to cover costs.
Flexibility: Students can opt out of the program on a semester basis
Accessibility: All materials are provided to students before the first day of class. LMS integrations with one-click access means no more access codes!
Given the success of the pilot, the University will move to an all-in, flat fee Equitable Access program for undergraduates, starting in Fall 2023.
---

University of Nebraska – Lincoln 

Presented at Follett Day One Access Webinar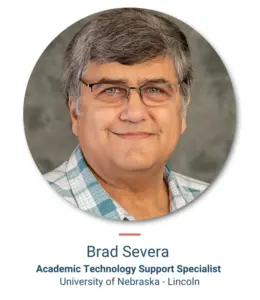 The University of Nebraska-Lincoln is part of a 4-campus system and the Big Ten—UNL alone serves 20,000 –25,000 students with 1,800 faculty. Their affordable text program, STAR, (Successful Teaching with Affordable Resources. Academic Technologies) initially started with OER through grant funding and expanded soon after to Inclusive Access.
When students log in to a course through their LMS, they can see that the course is no cost, low cost, or reduced cost. UNL has replaced 150,000 textbooks, estimating $9.3 million in savings for students, compared to the cost of new textbooks. Follett's Access program represents $6 million of this savings.
"When students log in to a course through their LMS, they can see that the course materials are no cost, low cost, or reduced cost. Through UNL's affordable textbook program STAR, we've saved students an estimated $9.3 million compared to the cost of new textbooks."
Brad Severa
Academic Technology Support Specialist, University of Nebraska-Lincoln
Brad highlighted the value of connecting with on-campus partners and building on existing relationships across academic affairs, the registrar's office, student accounts, student government, and more. UNL launched an ongoing community of practice group to discuss ways to reduce costs to keep the program evolving.
Combined, the University of Nebraska system affordable textbook programs have saved students more than $15 million.
Interested in sharing a Day-One Access story that's made measurable impacts on students and the university? Get in touch!